ZigStar ZigiHAT¶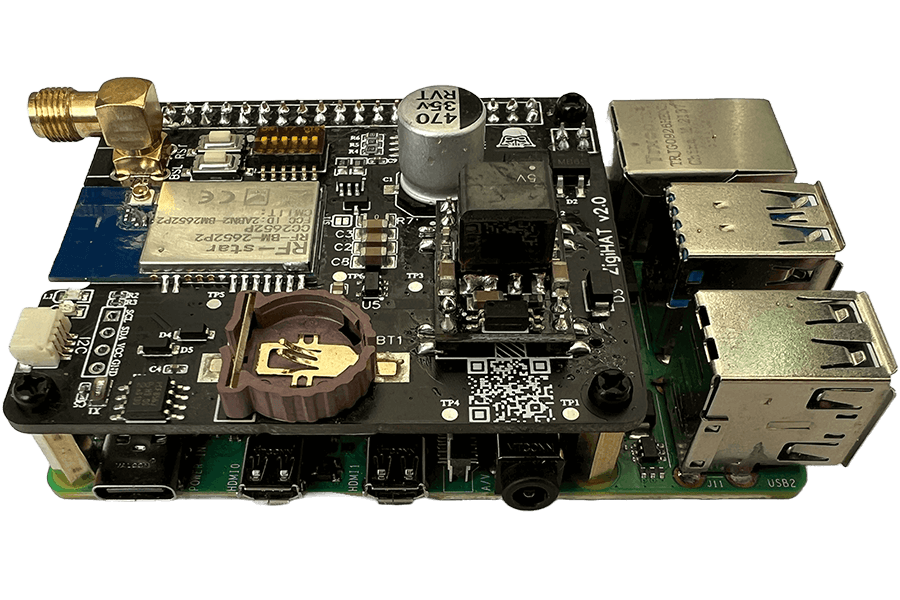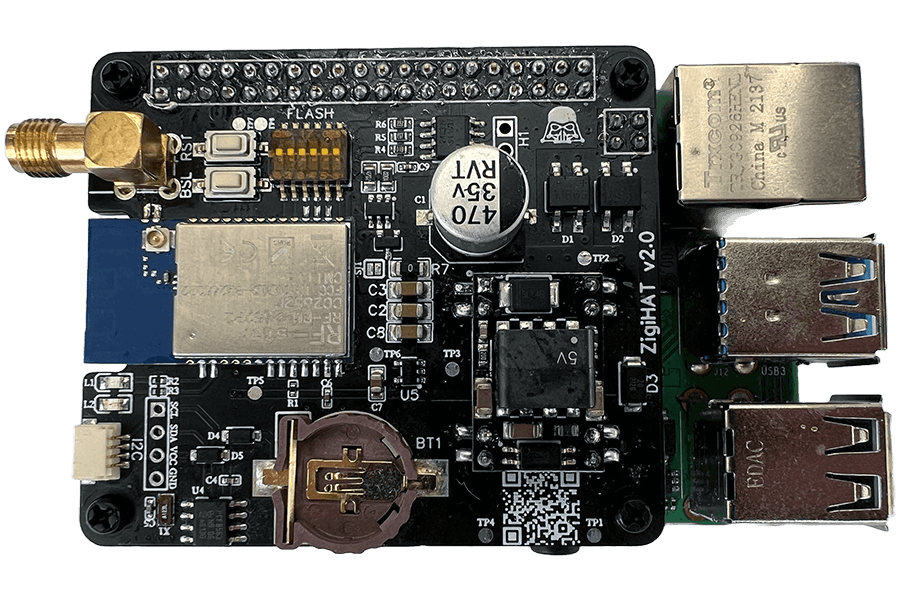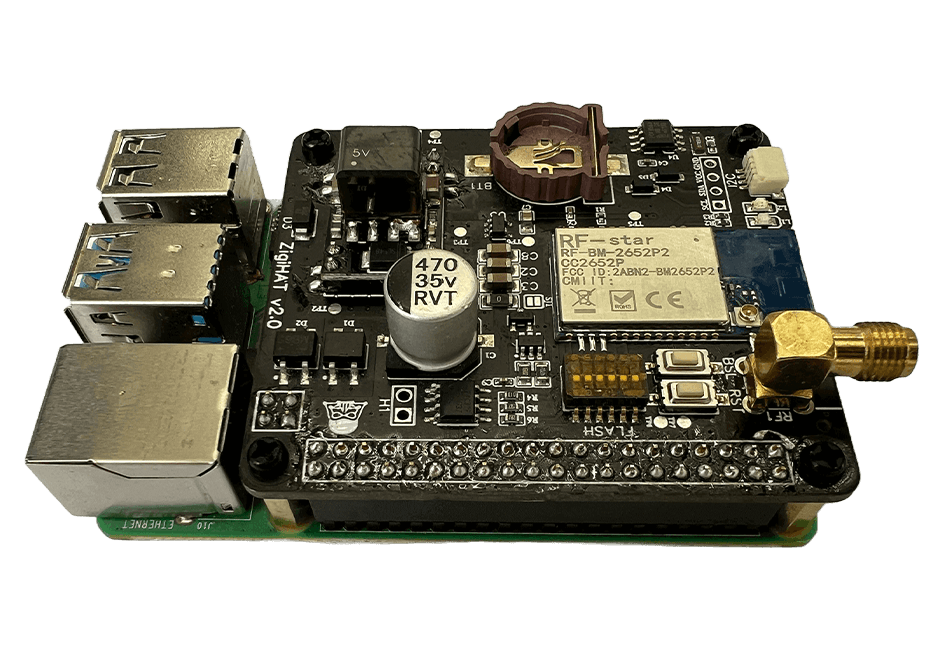 Features¶
CC2652P chip from Texas Instruments, using the RF-BM-2652P2 module:

Max. RF Power: 20dBm
Built-in ROM serial bootloader - no external programmer/debugger needed

SMA antenna for 2.4GHz(ZigBee)
PoE IEEE 802.3af or passive 48V PoE support
RTC with backup battery for offline timekeeping
ID EEEPROM (firmware still under development)
Easy programming using CC2538-BSLor OpenOCDJTAG(scripts provided)
QWIIC/Stemma QT compatible I2C expansion header
BSL,RESET Buttons
What is included¶
ZigiHAT Addon board - 1 pcs
Standoff - 4 pcs
Plastic screws - 4 pcs
Flashing¶
To make setup and flashing procedure more pleasant for end-user,we make some scripts to be used for setup of ZigiHAT

Pi_Flasher_CC2538 - Run to flash last Koenkk firmware using CC2538-BSL

Pi_Flasher_JTAG - Run to flash over JTAG the last Koenkk firmware using OpenOCD

Pi_Starter - Run to setup your Raspberry Pi Wifi/Bluetooth, RTC and I2C,what is available on board of ZigiHAT
Tip
Wifi and Bluetooth is recomended to disable in case in not used by system,when Pi_Starter ask you.
Bluetooth is **required* to be disabled because is overlaping with Zigbee port.
Flashing settings
In order to use any of flashing methods(Pi_Flasher_CC2538 or Pi_Flasher_JTAG),all swithes from DIP switch(FLASH) should be in ON position.